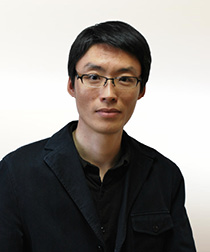 Xing Shang
Xing leads day-to-day operations at Starry Expeditions. Prior to co-founding Starry Expeditions in January 2012, Xing spent seven years helping travelers explore China while working at a large state-owned travel services company and then at a private luxury tour operator. Xing also previously worked in e-commerce and the textile export business.
Xing is detail-oriented and determined. Although he has spent many years in China's big cities, his heart is in the countryside and nature. Over the years, he has traveled extensively to the isolated corners of China, designing pioneering expeditions to those remote destinations, and working with local communities to offer special on-location events.
Catherine Meng
Catherine directs sales and trip planning at Starry Expeditions. She has over ten years of experience in the luxury travel industry, developing and operating innovative trips in China for some of the world's top travel companies. Catherine holds a bachelor's degree in English from Beijing International Studies University.
In addition to her expertise in luxury travel, Catherine brings to her work a great sense of responsibility and thoughtfulness. While driving the overall sales and trip planning strategy, she also works closely with her teams to ensure all details are addressed so that each and every guest has an exceptional travel experience.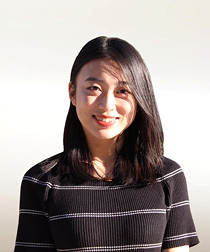 Melanie Li
Melanie manages trip planning and operations at Starry Expeditions. Previously, she worked in digital media at the People's Daily, a major Chinese news group. Melanie obtained her bachelor's degree in Hospitality Management from Shandong Technology and Business University.
Persistent, methodical, and a clear communicator, Melanie is adept at managing and resolving any unexpected situations that can arise leading up to and during travel. For every trip, she draws from her passion for travel and creativity to craft an extra special experience for guests. An avid traveler herself, Melanie is always ready for a new journey.
Hunter Shang
Hunter advises on trip design at Starry Expeditions. Over the past decade, Hunter has been devoted to education, traveling and designing trips.
Hunter, a seasoned traveler, is known for his calm demeanor. How closely he keeps abreast with travel trends and his skills in planning innovative trips are largely drawn from his passion for life and travel. Just as he would often be the first to attend a new opera or dine at a new restaurant, Hunter travels to new and emerging destinations to research and find them out in person, before he channels all his new discoveries and ideas into exciting trip programs. He also regularly travels along with guests to make sure that every aspect of the program meets and exceeds guests' expectations.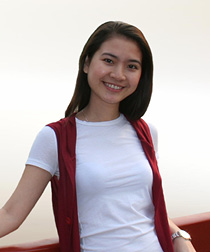 Phung Nguyen
Phung advises on marketing and public relations at Starry Expeditions. She previously worked at HUFLIT University as an international relations specialist, and holds a diploma in Marketing from Raffles International College and a bachelor's degree from HUFLIT University.
Phung joined Starry Expeditions in 2012 to lead marketing design. Now a mother of two kids, Phung continues to advise on public relations and works with the team to develop more personal connections with guests. Always bringing both joy and a critical eye to her work, Phung has been instrumental in developing Starry Expedition's online presence and brand since the firm's founding.